The Rhodesia Army Association, own and run this web site on behalf of all military units that were operational in Rhodesia from 1967 to 1980.
The web site is used to make important bits of our military history from the UDI days accessible, and to post notices of important get togethers.
Please filter requests for notices through The Secretary
Please filter medal listing requests through The Secretary
Please send documentary history/photographs to The Web Master.
Annual Remembrance Day Parade and Service, LONDON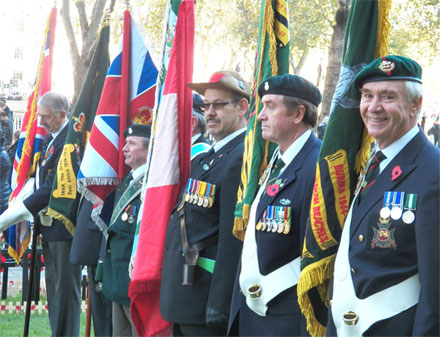 The Service of Remembrance will take place on SUNDAY 10th NOVEMBER, in the GARDEN OF REMEMBRANCE, outside Westminster Abbey.
Gather by 10h30 on the Lawn next to the Rhodesia Plot, Nš 82 for 10h40 start.
Afterwards, we walk to the London Novotel, Waterloo, for lunch.
The service is held in memory of all Rhodesians who laid down their lives in the service of our country Rhodesia, on Remembrance Sunday. All ex-Rhodesians are invited to attend.
Other Rhodesian-supported Remembrance Day Parades around Britain:
1. Bedford, organised by the RLI Regimental Association. Contact martyn hudson
2. Ripon, organised by Albert Weidemann on behalf of the Royal British Legion and The Greys Scouts. Contact A J Weidemann for details.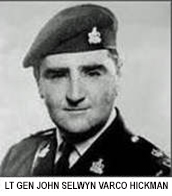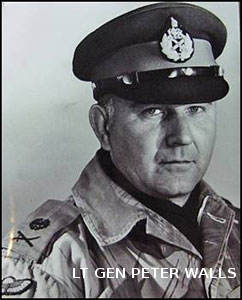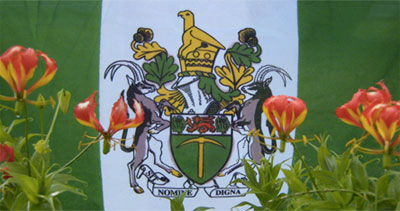 How you can support this web site for all Rhodesian Forces:
Our time is now a long time ago, and the material on this web site is used for research by descendents of many of our members. To that end it would be useful if all of you would find your Unit's pages here, and see if you have anything useful to add. In particular, we need course photographs, particularly with names, and Roll of Honour Information. Unit dates of formation and dissolution are also needed. Do not send original photographs by post. All material may be sent to the Web Master. Please compress photos scans before sending, to an 800 pixels wide image, if you know how. They are also better sent uncompressed than not at all.
Use the menu on the left to find a particular service.
The links below are recent web site updates and
the links below that provide for some light broad based reading.
Recent Updates:
RR Intake 134 (incl Sigs) course photographs)
RR Roll of Honour correction Rfn Da Silva-Calheiros N. A.
Rhodesian Corps of Signals course photographs
3 Indep Coy Roll of Honour
Flame Lily Foundation
3 Sqn Flypast photo 1962/3
Photo of Guard Force in Headlands
7 Squadron Commanders Photograph
How the Guard Force Role Evolved
Photo: 1 Sqn Aircrew 1970
Submitted Articles:
Terrorist Incursions into Rhodesia 1966 - 1972
Operation Nickle Indictment 1971
Operation Uric, John Fairey's Account
Operation Uric, Alex Binda's account
Guerrilla war in Rhodesia - A Story of Military Incompetence
31 Terrorists Killed in "Bloody Fine Fighting"
Recollections from the Rand Light Infantry
Mozambique 1968 - 1972 - Rhodesian and Portuguese Cooperation
Dad's Army
Have you not received your Rhodesian GSM?
Your comments and ideas are most welcome. As you can see both pictures of units badges and equipment and information to improve the unit history on this site are needed.
If you can name personnel in any photographs, or add new information, or help with error corrections, the webmaster would like to hear from you, by e-mail:
Please, only use this link for web site related material.

To communicate about Associations, finding personnel, etc., use the links on our CONTACT US page.

The web site is constantly being re-coded, in particular as regards any persons with special needs (using text readers, for example). This is ongoing, so please do not be too disappointed if updates of information sent in, take a long time to show.

Disclaimer
Whilst every attempt is made to provide accurate information on this web site, much of the information is provided by third parties or collected from the public domain, and therefore the Rhodesia Army Association and it's staff do not accept liability for the accuracy of the information.