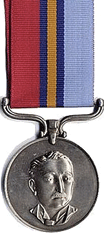 In all instances you will need the following to start tracking down your medal if it is available:
1 Your service number
2 Your Unit plus period of service
3 A photocopy of your passport

You have little hope without these
ARMY
The Rhodesian Army Association has no medals.
AIR FORCE
Contact Anne Shaw who holds some GSMs
BSAP
The Zimbabwe Medal Society no longer has any medals for the Rhodesian police force.
Army, Air Force, BSAP, other military units
If no luck and you're simply after a GSM, try the New Zealand based Rhodesian Services Association who say they can supply good RhGSMs.

Remember, without your regimental number and service history, you will not get your medal.