OPERATION SAND 1972
By Ed Potterton
Operation Sand was born in 1972, out of a think tank at the South African Air Force College. The intention was to form a sort of NATO style Southern African Treaty Organisation. This idea died a natural death with the collapse of the Portuguese Government and the hand over of their territories to FRELIMO etc.

However, the South Africans still felt it was in their interests to assist in any upgrading of the capabilities of the Rhodesian Air Force and so a group of us were attached to 2 Sqn at Waterkloof, to operate the Mirage III CZ.

We were fully integrated into the Squadron, and were not a unique or distinct flight or anything like that. We had a group of pilots and engineers on detachment. We wore Rhodesian Uniform, but for practical purposes, came under the command and control of the SAAF.

The first two pilots to arrive were Rob Dayton and Ed Potterton (the latter being the first Rhodesian Air Force pilot to go solo in the Mirage III, followed on the following day by Rob.)

Not long after Keith Corrans arrived (OC detachment, held against the post of OC 1 Sqn) and a number of engineers led by John Pringle.

Meanwhile, at Fylde in Rhodesia the South Africans built a massive secret airfield, which was rarely used in anger, if ever. Hey ho.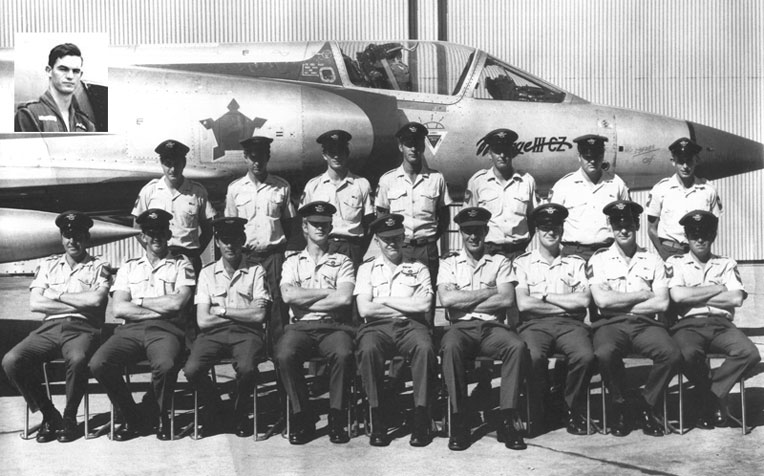 OPERATION SAND 1972
This is the photograph of the first contingent on Op Sand
(most arrived during the first half of 1972)
Back Row (L to R):
Steve Fitzgibbon, Clive Menhenick, Mike Todd, Grant Domoney, Dave (Jake) Jacobs, Lionel (Shumba) Taylor, Rob Fleming
Front Row (L to R):
Rick Singleton, Doug Sinclair, Kim Walker, Roy Hulley, Keith Corrans, Rob Dayton, John (JP) Pringle, Vic Hugo, Bert Keightley
Inset: Ed Potterton (on leave).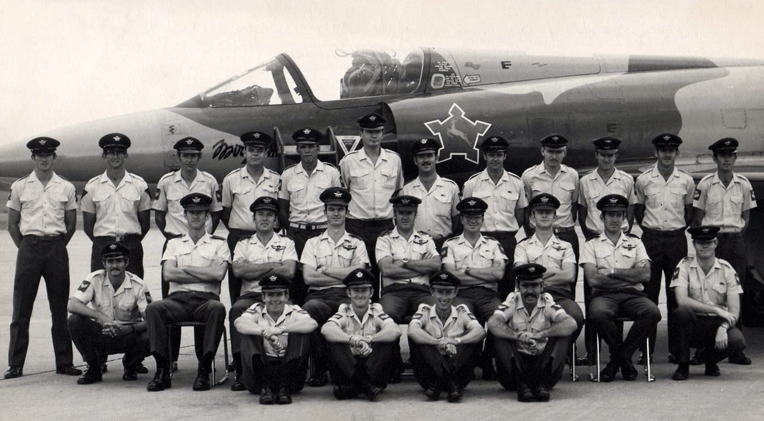 FULL CONTINGENT OPERATION SAND 1972
By the end of the year, we were all there:
Back Row:
Todd, Sinclair, Jacobs, Sharp, Scott, Phipps, Louw, Hugo, Mason, Menhenic, Apple, Walker
Centre Row:
Underwood, Murray, Dayton, Potterton, Mulligan, Pringle, Hulley, Geraty, Carlson
Front Row: Keightley, Wagner, Fleming, Torrie
By the time of this photograph, Keith Corrans had returned to the UK. He was only on Op Sand for the first 6 - 12 months.
This photo available by Dave Jacobs through ORAFS.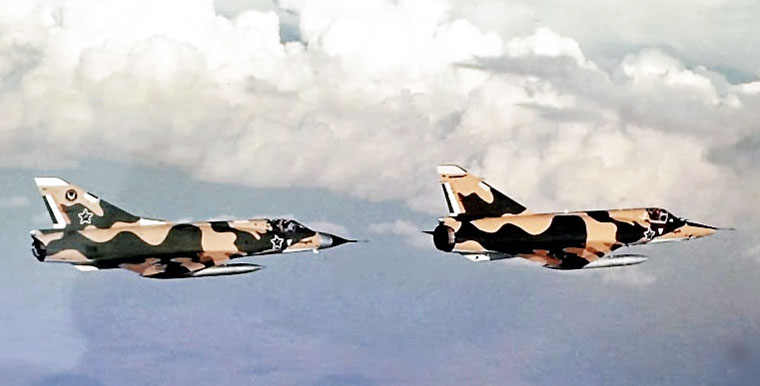 This photo from Doug Sinclair has the III CZ on the left and the III EZ on the right.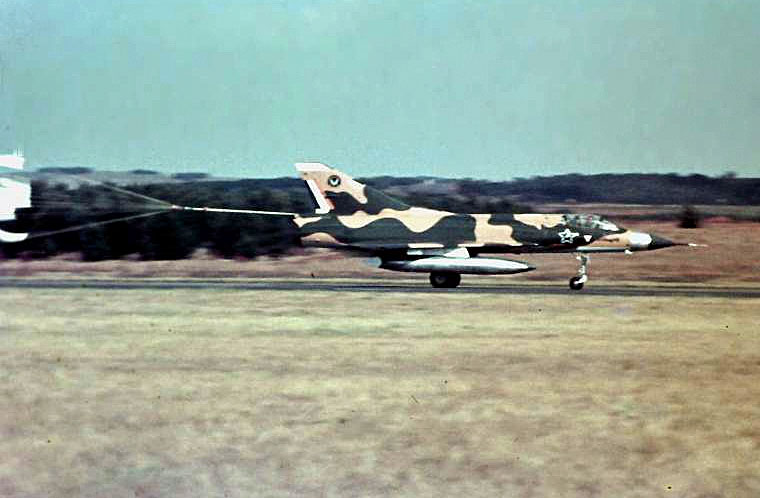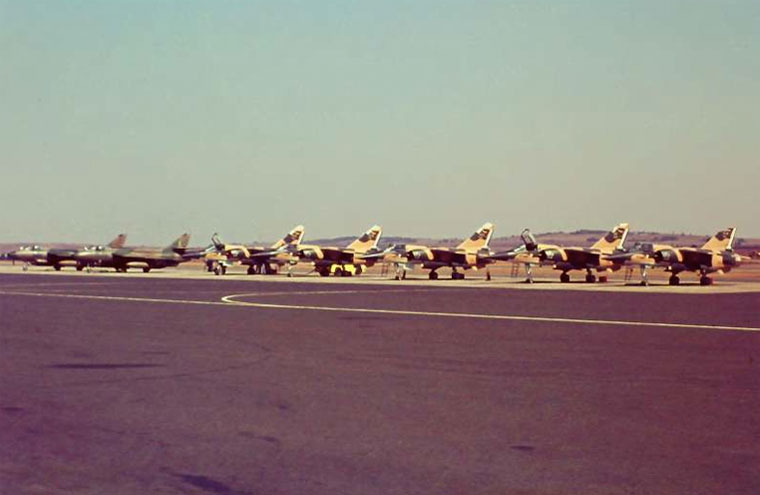 This photo from Doug Sinclair shows Hunters from the Rhodesian Air Force on the flight line with Mirage IIIs at Waterkloof Air Base