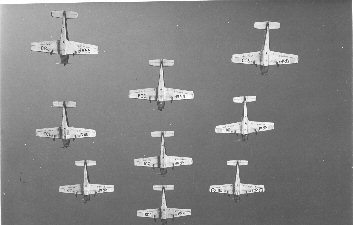 9 Provosts in Formation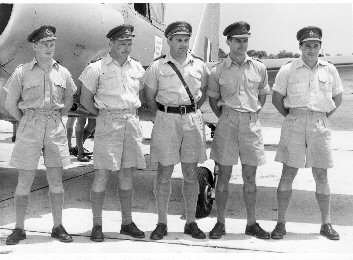 1st Provost Ferry Pilots
4th November 1954
Brian Horny, Tony Chisnall, John Moss, Chris Dams, Mike Saunders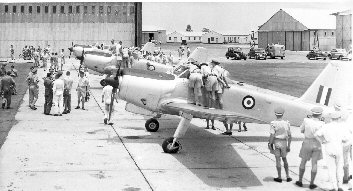 1st Provost ferry arrives at New Sarum
4th November 1954



Provost accident
23rd June 1961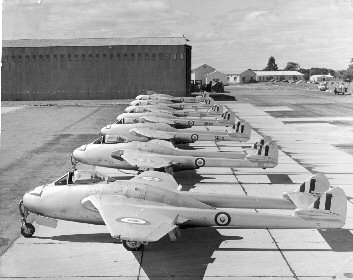 Vampire FB9s in Federal livery at New Sarum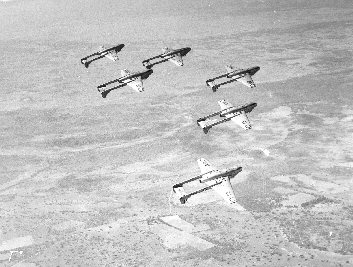 FB9 Formation of six



Vampire T11
Royal Rhodesian Air Force livery.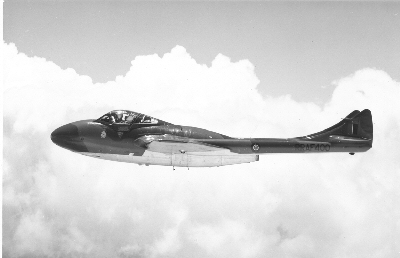 VampireT11 in Royal Rhodesian Air Force livery.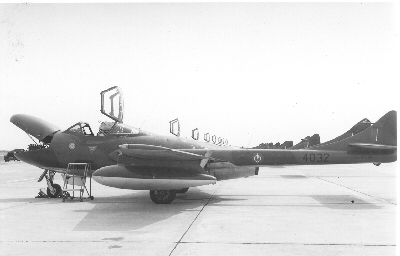 Vampire T11s on the line
Royal Rhodesian Air Force livery.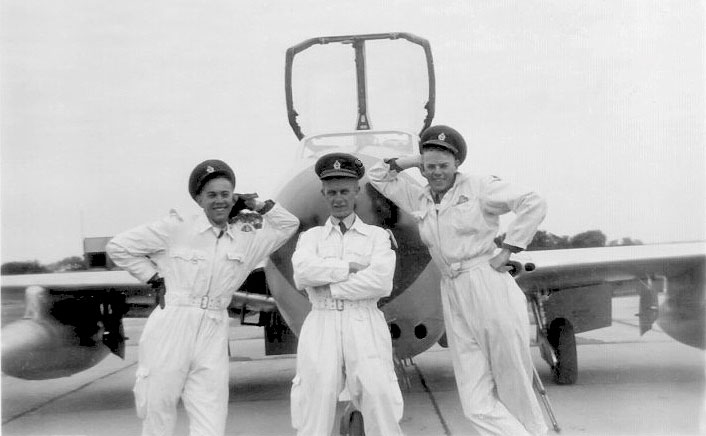 Vampire Training
FLTR: Mike Reynolds, Cliff Booth, Bill Jelley.

We did all our Vampire training at the Victoria Falls as Kentucky/New Sarum Airport was becoming very congested. It was costly "holding" Vampires for Take Off if there was a Commercial flight coming in. Also one could not Taxy and then hold with the canopy open in the T11, and the temperature inside went off the scale if any length of time was spent in the hot sun there. The air-conditioning was great, but could not be used until after take off for technical reasons.

The Air Force took over "The Chalets" at the Victoria Falls for our accommodation - long before there was any town up there. The only Hotel was the Victoria Falls Hotel and the border with Northern Rhodesia had no customs. This of course was in the days of The Federation.
This photo was taken at New Sarum on 30 May 1955 just before leaving for Livingstone - our first flight in a Vampire.
(Photo by Cliff Booth)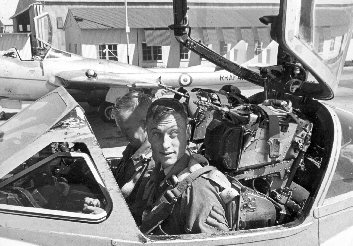 Keith Corrans and Flemming strap into a Vampire
1962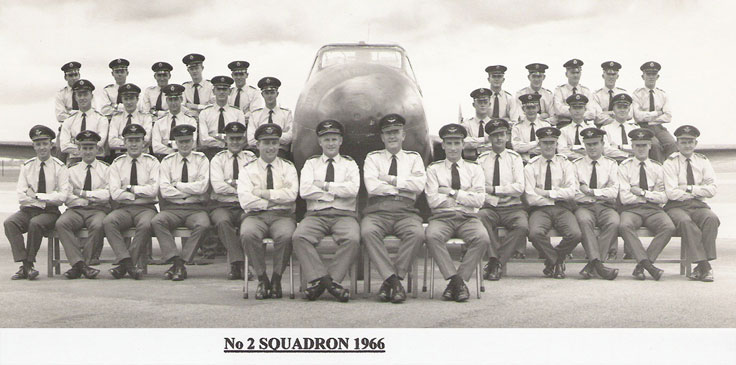 Click on image for larger view plus details
Photo Rhodesian Air Force (Provided by Barrel Roberts)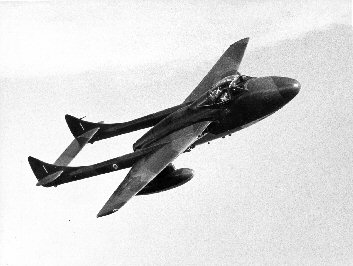 Vampire T11
1976
Rhodesian Air Force livery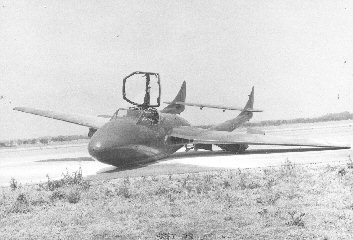 Vampire T11 wheels up
September 1978